Description
BOA Snake Chain Necklace M takes the inspiration from ME30 Minimalism design concept. 
The "X" symbolizes an unknown soul code, reflecting the ability to face various surprises in life. 
BOA Snake Chain exudes the maturity and confidence of urban dwellers, combined with a bold and spontaneous style. Its classic and minimalist design not only withstands the test of time but also allows for mixing and matching with various accessories to create different looks, making it an indispensable accessory.

Replacing traditional high-pollution precious metals with high-quality hypoallergenic 316L stainless steel, BOA Snake Chain Necklace M conforms comfortably to the skin. It is sleek and minimalistic, and when combined with substantial pieces like E pearls or other pendants, it adds a variety of wearing styles.
Material:
316L Anti-Allergy Stainless Steel 
/ White gold vacuum plating 
/
18K gold vacuum plating
*This product does not have an extension chain design. If you need to adjust the length, please make a note when purchasing.*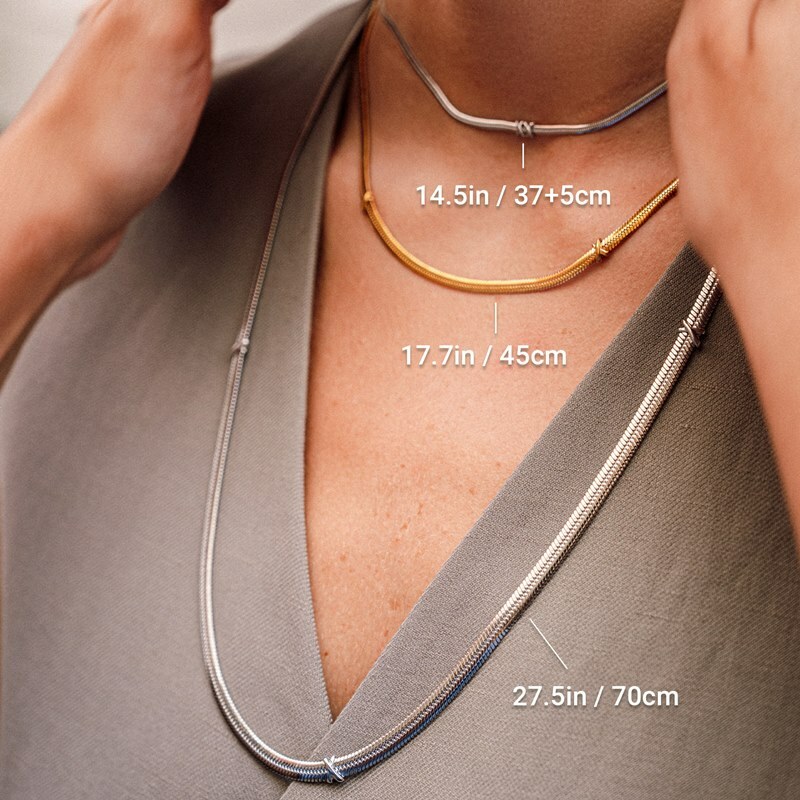 Customer Reviews
{{'product.product_review.no_review' | translate}}